We at SadiByah going to share these top and best ideas for lehengas.
Here you will get Lehenga ideas for Indian festivals, Wedding and cultural programs.
So what Ideas we will share with you ( With One Pro Tip for Lehenga ) :
Lehenga for Cultural Programs.
Beautiful Lehenga for Wedding.
Lehengas for Ceremonial.
Casual Get Together or Outing.
Pro Tip on: Which Fabric Should you Consider While Choosing a Lehenga?
While most of the women prefer sarees for every occasion, some women are ditching their sarees and embracing a lehenga to get out of the same boring look.
Of course, sarees are perfect for every festival and Cultural Program. But a lehenga choli is also equally popular amongst many Indian women. And, these days, lehenga choli is becoming more trendy.
From a teenager to a middle-aged woman prefer to wear lehenga to rock a wedding ceremony, festivals, and cultural programs. However, you should choose the right lehenga according to the theme and the event.
Lehenga for Festivals
There are numerous festivals in our country. You have the chance to decked up for Durga Puja, Navratri, Diwali, Ganesh Chaturthi, Eid, Chhat Puja, Dusshera, and Raksha Bandhan. You can go for a chick lehenga for your favorite festival.
For example, a digital printed bright colored art silk lehenga is perfect for the Diwali night.
You can also wear a pastel shade floor length A-cut cotton lehenga to celebrate Raksha Bandhan.
On the other hand, you can rock the pandals at Ashtami night wearing an Indo-western lightweight lehenga.
Lehenga for Cultural Programs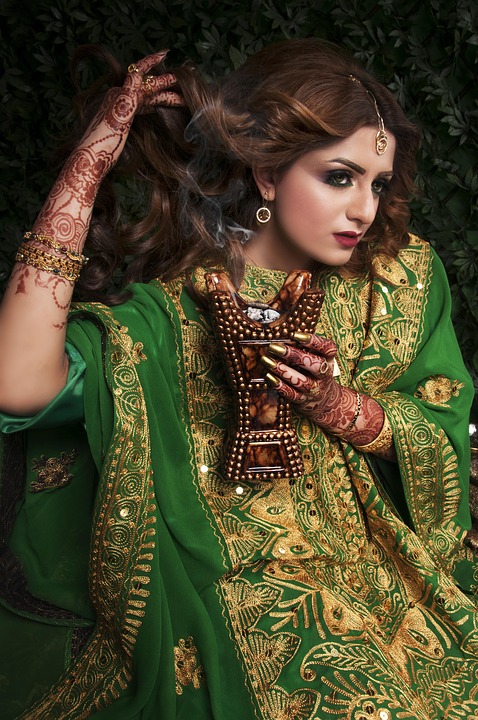 India is enriched with many cultural programs. You can celebrate the programs with a perfect pair of lehenga. You can pick a white-based or multicolored lehenga choli for Holi.
If you are a Bengali, then you can give a twist in your look by wearing a white and red lehenga saree to celebrate Rabindra Jayanti.
For Onam, pick a white and golden bordered lehenga this year. Wear a yellow colored lehenga to enjoy Basant Panchami. A heavy embroidery lehenga is perfect for Rath Yatra. For Janmashtami, you can wear a jaridar lehenga.
Beautiful Lehenga for Wedding
On a wedding, nothing can beat a lehenga. Pick a heavy designer wedding lehenga for a wedding party. You can find out a designer wedding lehenga in Kolkata.
You can create a different look by choosing the jewelry smartly. You can also experiment with colors while choosing a wedding lehenga. These days, fusion lehengas are also trendy and comfortable. So, you can go for a fusion lehenga. There are many options available with wedding lehengas.
You can get different types of work and fabric in lehenga collections.
For example, you can get an embellished lehenga for a high-end wedding party or ceremony.
If you want to create a younger and cool look, then go for digitally printed lehengas.
Plain lehengas are also perfect for women who love simplicity. Apart from that, you can choose an embroidered or jacquard lehengas for the wedding.
Lehengas for Ceremonial
You can ditch your sarees by choosing a lehenga for a ceremony. A lehenga is perfect for creating a look for your ring ceremony.
Even a newbie mom can wear a nice lehenga to celebrate her child's rice eating ceremony. Apart from these, you can wear a lehenga for a sangeet, mehendi, reception and casual parties. You can also wear a lehenga for your anniversaries and wedding parties.
Casual Get Together or Outing.
You can also set a theme party for friends or family to get together so that you can wear a  lehenga to get out of the everyday boring looks. Wear a floral printed chick lehenga. You can also select a lehenga for your pre-wedding photo session.
Which Fabric Should you Consider While Choosing a Lehenga?
When it comes to fashion, the fabric of your dress matters a lot. Thus, while choosing a lehenga, you need to be very cautious about the fabric. For the perfect fall, silk is best.
It has also a natural sheen. However, you can consider other fabric like velvet, cotton, satin, muslin, chanderi, and brocade. Try to avoid polyester as it has a rough texture. Polyester is also made of plastics and not nature-friendly.
Lastly, to get ideas about the latest ​wedding lehenga pictures and photos for a wedding or other cultural programs, you need to explore magazines, internet, and fashion programs.
You can also explore recent celebrity weddings online to get ideas about the different types of lehengas. After that, you can buy a similar kind of lehenga or get a tailored made lehenga.
I think tailored made lehengas are best as you can choose your favorite fabric and design.
Want more Ideas? Leave a comment below