Whenever you think about marriage or wedding, you will get imagine first about the engagement. The engagement is the first ceremony for marriage. If you are getting married in few following days; there is an engagement ceremony came top of the list. you have to do shopping buy clothes, jewelry and much more. The essential thing is the ring. yes, Engagement Rings are the best rememberable thing of the during whole marriage life.
Best Engagement Rings
Tickled Pink
The Tickled Pink engagement ring is always in demand. Set with brilliant white diamonds, this exquisite design features a vibrant brilliant cut pink sapphire between beautifully sculptured shoulders.
 2. Bulgari
It is an Italian company that specializes in manufacturing jewelry and other luxury goods. Sotirios Voulgaris found it in 1884.  Its headquarters is located in Rome, Italy. the name BVLGARI is products are traded under Sotirios Voulgaris. It uses platinum for making its rings which feature different designs, types and colors using sapphires, rubies and emeralds.

3. Square Bands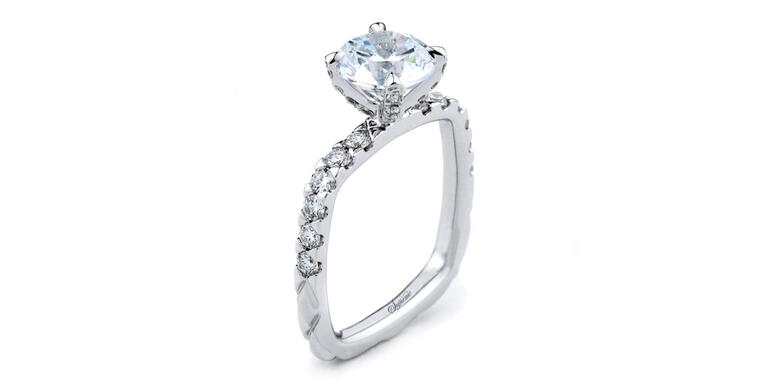 Not only are engagement rings with square bands totally sleek, they're also more comfortable than round bands. Square edges won't pinch or constrict your fingers.